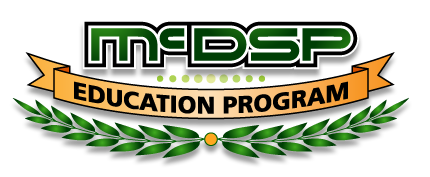 McDSP understands the importance of connecting the future of our digital audio industry with the best digital signal processing software out there. For this reason, the McDSP Education Program was created to distribute McDSP software to qualified academic institutions and training facilities. Since its inception, over 150 schools in 25 countries have become McDSP Education Program Partners, putting McDSP plug-ins in every one of their Pro Tools, Logic and other Digital Audio Workstations.
More than 80 films per year are completed at AFI and each one depends on McDSP plug-ins to finish the sound. – Mark Henry - Sound Design Instructor at American Film Institute
The McDSP Education Program also offers generous discounts to students of qualified schools so they are able to continue using McDSP plug-ins long after they've graduated. Educators of qualified schools are also eligible to take advantage of the incredible discount through the academic discount order form. McDSP is excited to partner with so many schools worldwide and understands the difference it makes for students and teachers to have access to professional audio software. McDSP is proud to be a part of thousands of students educational journey and plans to continue to see more green on their screens!
McDSP Education Partners
McDSP Education Program Partners worldwide continue to spread the word about the value of McDSP plug-ins. Here are only a few examples:

"At Pyramind, all our classroom and studio computers are equipped with the latest McDSP plug-ins. Having access to these awesome sounding, easy to use plugs is great for students and teachers. Students can grasp audio processing techniques, simply, while teachers can be assured that students …

Read More