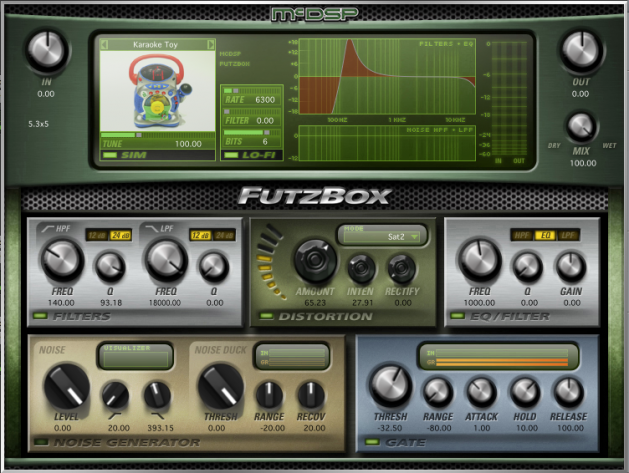 Mountain View, CA – November 15, 2016
McDSP Plug-ins Updated for Wwise 2016.2 Release
McDSP is proud to announce updates to its patented ML1 look-ahead limiter plug-in (from the award winning ML4000) and FutzBox plug-in for Audiokinetic's Wwise interactive sound engine for games. New newly enhanced user interfaces previously only available in version 6 (v6) of McDSP plug-ins are now available in the Wwise 2016.2 release. Additional features include new multi-channel support for formats like Dolby Atmos.
"McDSP plug-ins have been a staple for game audio development for many years. The updated user interfaces will be immediately familiar to existing users, and the additional multi-channel capabilities will support new audio formats for a long time to come", says McDSP founder and CTO Colin McDowell.
For more information about McDSP plug-ins in Wwise, please visit www.audiokinetic.com.
For more information about McDSP plug-ins, the version 6 (v6) release, ML4000, and FutzBox plug-ins, please visit www.mcdsp.com.
Company Statement
McDSP is an innovative and award-winning Silicon Valley audio software company founded in 1998 by Colin McDowell. McDSP technology can be found in pro audio plug-ins for popular digital audio workstations including Pro Tools, Logic, Cubase, and Avid live sound systems. McDSP audio algorithms are also used by companies such as Audiokinetic, Bioware, and Microsoft, and in consumer products like the LouderLogic iOS audio player.