All Access Subscription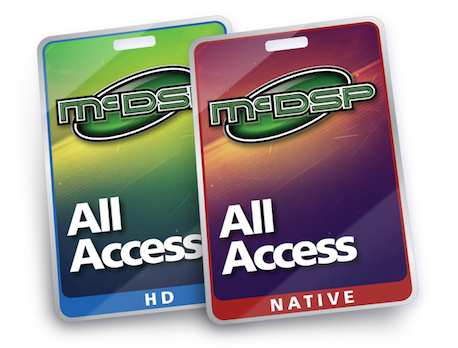 Every McDSP plug-in ever made for a low monthly or annual subscription fee. All updates, upgrades, new features, and new plug-ins included. Available for AAX Native, AAX DSP, Audio Unit (AU), and VST (VST2 and VST3) plug-in formats.
Options:
Requirements
All Access Subscriptions are only available for v6 plug-ins and require an iLok2 for authorization.
FAQ
More questions? Visit the Subscription FAQ page for more details on the plan.