Celebrating 20 Years of Innovation!
"We'd like to thank our clients who continue to use our software for the last 20 years. It is their dedication to bringing the best sound to the audience that inspires us to continue developing new ways to make their needs a reality." – Colin McDowell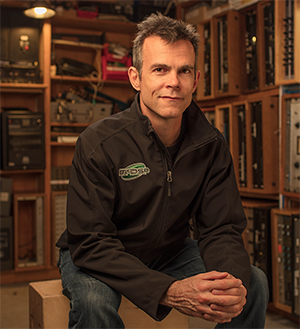 How it All Began
At the 1998 AES in San Francisco, Colin introduced the innovative FilterBank plug-in to the audio world. Twenty years later FilterBank's unique Peak-Slope-Dip control over high and low shelf EQ shapes – a feature for emulating nearly every shelving EQ shape ever designed – remains unmatched. McDSP's 20 years of innovation also includes CompressorBank – a precisely calibrated compressor plug-in capable of emulating not just one, but many vintage and classic compressors, the MC2000 – the first multi-band compressor for the Pro Tools platform, Channel G – the only channel strip plug-in with a customized user interface for the digidesign ICON control surfaces, the patented ML4000 and ML8000 mastering plug-ins (US patent # 8433079), and the AE400 – the first active equalizer for the Avid HDX platform and S3L and S6L live sound systems.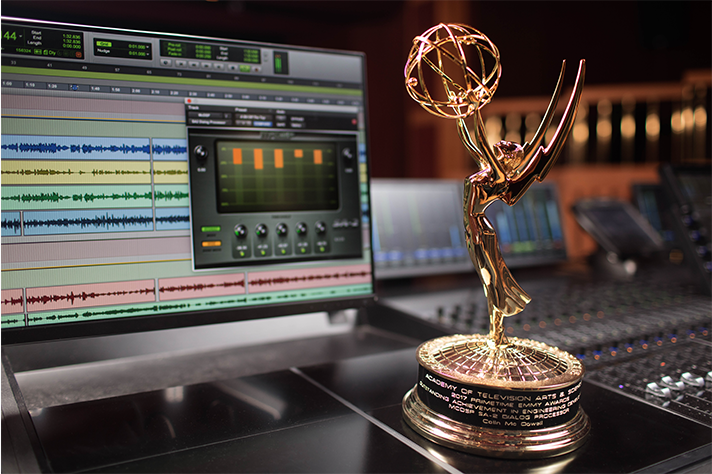 Industry Recognition
Colin's work at McDSP includes eight TEC Award nominations in the software signal processing category, a Cinema Audio Society (CAS) award for Best Post Production product, two Electronic Musician Magazine Editor's Choice Awards, other magazine award nominations and wins from Sound on Sound, Pro Audio Review, and Resolution magazine, and most recently an Emmy for Outstanding Achievement in Engineering Development at the 69th Engineering Emmy Awards.
Celebrating at NAMM
Come celebrate with McDSP this year at the NAMM show. There will be demos by Colin and several McDSP clients, collectible 20th anniversary schwag, and the McDSP Emmy! Look for more McDSP trivia on this page as the NAMM show approaches. Winners of our Colin's Corner live events can win even more prizes if they can correctly answer questions based on the information posted on this web page.